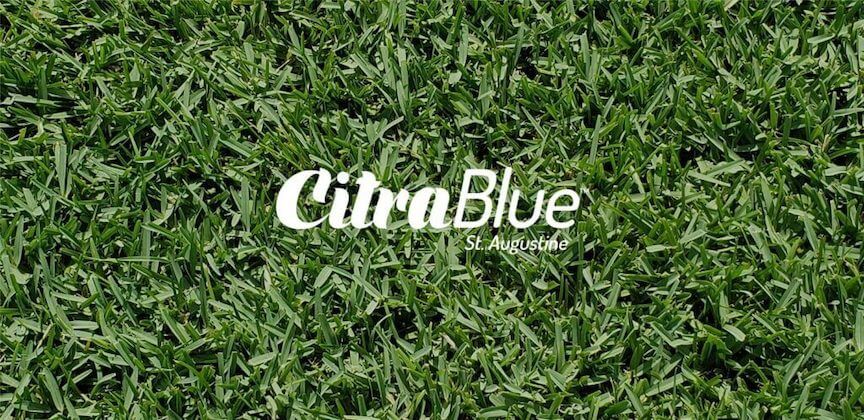 Everything You Need to Know About CitraBlue Grass in Florida
Developed by the University of Florida's turfgrass breeding program, CitraBlue is a beautiful, hardy grass with diverse applications for both homeowners and commercial spaces. It is well-suited to the Florida climate and grows well throughout the state, as well as, across the southern states. It stands out visually and is relatively easy to maintain.
Read on to learn more about this unique St. Augustine variation to decide if it's good for your Florida property.
CitraBlue's Unique Appearance
CitraBlue's defining feature is its bold blue-green color. The vibrant hue really pops, and the grass maintains its color throughout the year, not just during the main growing seasons. Like other St. Augustine varieties, CitraBlue's blades are broad and flat, but they grow in a much denser pattern than most other types. This gives a dense, lush appearance that you are sure to love. Best of all, the texture is much softer than other St. Augustine types, creating a carpet-like feel underfoot.
Hardiness and Durability
Specifically designed for the Florida climate, CitraBlue thrives in warm, sunny weather. It prefers sandy or clay-based soils, making it incredibly drought-tolerant. The soil should be slightly acidic as well, measuring 6.0 to 6.9 in pH. It tolerates salty environments as well, so you can easily grow CitraBlue on coastal properties. Unfortunately, it does not do well in areas that are especially wet. So be sure your lawn area has good drainage without low-lying spots that retain water.
CitraBlue grows just as well in heat as it does in shade, which makes it one of the most diverse St. Augustine varieties. Whether along a sidewalk that reflects heat, on a sports field with full sun, or in a backyard with partial shade, this type of grass will do well. It only needs about 4 hours of sunlight each day, so you can use this grass style in many locations.
One of CitraBlue's best features is its wear tolerance. Although the texture of the blades is incredibly soft, they are also highly durable under foot traffic. This is great for sports fields, kids' playgrounds, backyards with pets, parks, and other high-traffic areas. Even when it does get damaged, it repairs itself well, filling in gaps and bare patches quickly, thanks to deep roots, dense blade structure, and rapid horizontal growth.
CitraBlue was initially bred to prioritize disease resistance, and it certainly doesn't disappoint in this area. The grass resists large patch, take-all root rot, and gray leaf spot, all of which are common lawn diseases here in Florida. Its dense blades create a solid canopy, making it incredibly difficult for weeds to take root. One downside of CitraBlue is that it doesn't have much resistance against lawn pests, so you'll need to be vigilant in preventing and combating them.
General Care and Maintenance
Overall, CitraBlue is a low-maintenance grass, which makes it popular among Florida homeowners. Although it grows quickly in the horizontal direction, vertical growth is slow. This means that you won't need to mow your lawn nearly as often as you would with other grass varieties. It likes to be cut on the shorter side though, so aim to keep your grass between 1 and 2 inches tall for the best results.
CitraBlue is highly drought-resistant, so you won't need to water it much at all other than in times of extreme heat. However, this can also make it prone to the perils of over-watering, especially in shady areas with reduced evaporation. Take care to provide the minimum amount of water necessary to keep your lawn healthy without getting soggy. Because CitraBlue is so hardy, you likely won't need to fertilize either, taking yet another lawn care task off your to-do list.
Transform Your Yard with CitraBlue Sod
Fresh sod will get your CitraBlue lawn established quickly so you can begin to enjoy its beauty and plush softness right away. At Duda Sod, we deliver fresh sod throughout Florida, and we have CitraBlue and many other St. Augustine varieties in stock. Get in touch with us to learn more about your available options to decide which sod type is best for your needs and preferences.
We'll deliver your sod quickly and help arrange installation, so please contact us today to get started.