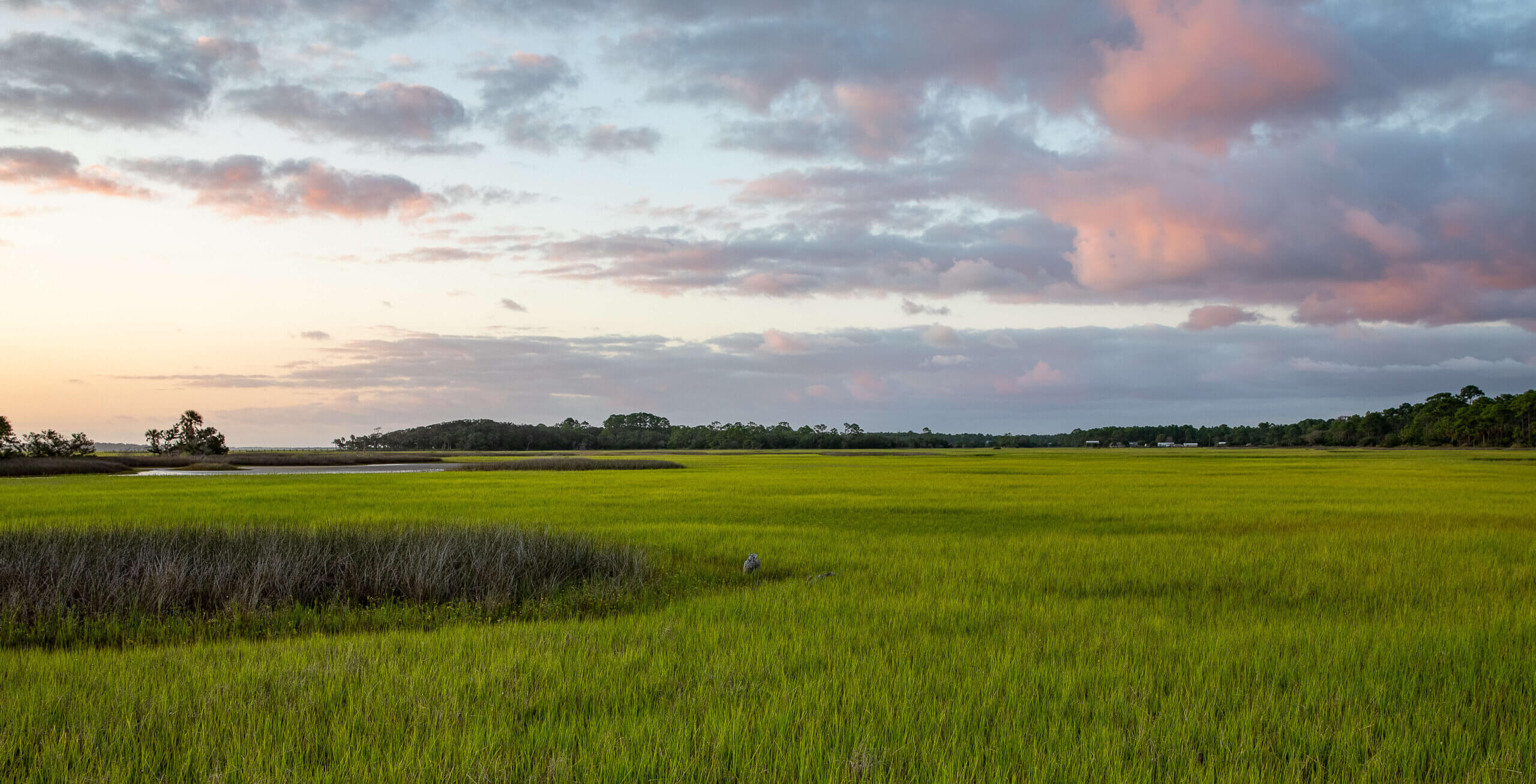 Florida Grass Growing Season: What You Want to Know
One of the biggest appeals to living in Florida is the allure of near year-round warm weather. For many people, the weather alone is enough to provide a comfortable atmosphere to live in. Others appreciate this environment thanks to the effect it has on helping to maintain beautiful lawns and lush green grass throughout the year. While it is possible to grow and maintain grass almost any time of the year in Florida, it's worthwhile to consider the season in which you plan to grow grass.
When Does Grass Start Growing in Florida?
In Florida, most grass varieties hit their peak growing season in Spring, toward the end of March to early April. This time of year is when temperatures reach the right level and consistent rain provides enough moisture for many types of grass to reach their full growth potential.
While prime grass growing season in Florida generally occurs between Spring and early Fall, North and South Florida experience different temperatures and durations each season. Areas in Northern Florida are better off growing in late Spring and early Fall, while South Florida's climate provides the option to successfully grow grass nearly year-round.
Listed below are some common warm-weather grass varieties that thrive in the Florida environment and peak growing season:
The type of grass you choose to grow will come down to a few important factors including personal preference, soil composition, usage, sunlight, and more.
When Does Grass Stop Growing in Florida?
Grass doesn't ever really stop growing in Florida. Growth does slow down significantly when the temperature drops to 50°F and below. For Central Florida, these temperatures are normally first seen in January, while North Florida experiences them as early as October. South Florida, on the other hand, is likely to not dip below 50°F at all throughout the year.
Even in areas of North and Central Florida that experience a freeze, most grass will survive. Since the freezes in Florida don't typically last for an extended period of time, the majority of grass will bounce back and continue to grow once climate conditions improve. If you live in Northern Florida and are concerned with losing grass to a freeze, you can opt for more cold-tolerant varieties of grass such as Kentucky Bluegrass, Perennial Ryegrass, and Fescus.
In the unfortunate case of grass completely dying from a freeze, one extremely effective solution is to replace it with sod when peak grass growing season begins. Most sod farms in Florida offer a variety of sods and turfs to choose from if sod installation is the path you choose. 
What is the Best Time of Year to Lay Sod in Florida?
If you choose to lay sod to enhance the look of your lawn, you'll want to be sure that it's installed at the perfect time to maximize growth and retention. Similar to grass grown from a seed, most sod varieties will perform best when installed in a warm temperature environment. This especially holds true for warm grass varieties like St. augustine sod, zoysia sod, and bahia sod.
It's generally safe to lay sod in mid Spring regardless of the region within Florida. However, there are slight variations from area to area.
Listed below are the optimal times you want  to lay sod in Florida:
North Florida- Mid to late May

Central Florida- Early to mid-May

South Florida- Mid to late April
Of course, these ranges are simply estimates based on historical weather data and seasons will vary. When buying sod, it's worthwhile to discuss the upcoming season to find out if an unusual climate pattern is on the horizon.
Buying the Best Sod in Florida
When you're ready to purchase sod, there's no better choice than Duda Sod. Our family-owned business has been providing homeowners, landscapers, and more with premium sod products since 1973. For over 40 years, we've perfected our products to provide you with sod that not only looks incredible but is also easy to manage. Contact us to discuss your sod needs. Our knowledgeable team is ready to assist you and answer all of your questions.