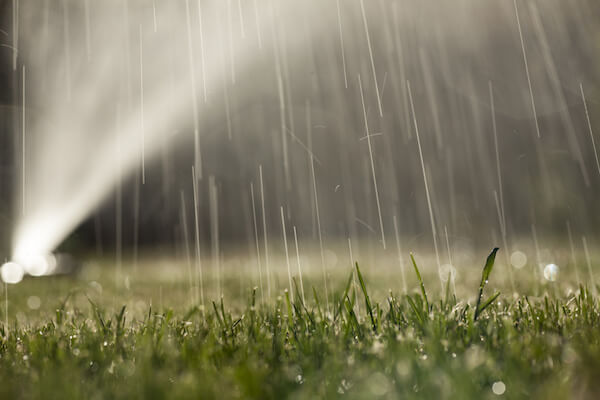 Watering Efficiently: Irrigate Responsibly
Maintaining a healthy lawn in Florida often comes down to one crucial element, water. The consistent heat and sun is a perfectly fine combination for some plants to thrive, but others need some extra TLC to be at their best. Having the knowledge of which plants in your yard need more water than others can be the key to a beautiful and hydrated Florida landscape.
Irrigation, or controlling the amount of water that is supplied to plants at regular intervals is a necessity for lawns with a diverse landscape. Whether you water your Florida plants by hand or with a sprinkler system, being responsible by planning out your irrigation techniques can save a great deal of time and money in the long run.
When considering your irrigation methods for your Florida lawn, do keep in mind any irrigation rules and regulations in your area. It is important to follow the regulations so that water can be conserved appropriately and that the environment is protected as much as possible. If you are unsure of any irrigation rules or regulations in your Florida area, click here to view the official 2016 Florida Statutes regarding Local Florida-friendly landscaping ordinances.
Plan Ahead
The best thing anyone can do when it comes to irrigation is to plan. Knowing what each plant needs and where it is can help you map out an irrigation system and stick to it. Plants need consistency and providing them with the appropriate amount of water on a routine helps them maintain their ideal health so that they can continue to grow and flourish.
Set a schedule for how often you water each plant and how much water they get. If you are working with a sprinkler system, set timers to make responsibly irrigating your lawn even more simple. In central Florida, watering two days a week is recommended, but it also depends on the amount of rainfall that occurs in your area. Do some research and learn more about what your specific plants need to thrive.
Make The Most Out of Rainwater
Rainwater can be great if it rains just enough to get the watering job done for the day. It can also be used as an alternative to using water from your hose, which could help cut costs on water bills. Making small adjustments such as facing the downspouts of gutters towards areas that require a lot of water can cut down on watering time and make efficient use of water runoff.
Rain drums, which are usually about 50 gallon barrels, are also an excellent way to use rainwater for watering plants. These drums can be found at local hardware stores and collect water when it rains. They can be found with a handy spigot that makes filling up a watering can easy. Wire mesh on the top of the drum keeps debris and insects out of the water. To plants, water is water and natural materials that find themselves in the drums are not harmful to them.
Consider Drip Irrigation
Drip irrigation is a technique of watering that allows water to slowly drip towards the roots of the plants from a tube or a pipe. This method of irrigation can save up to 30 to 50 percent more water than classic spray heads and creates less run off. It also saves fertilizer that would typically get carried away with the water run off from a sprinkler system. The drip irrigation system can save both time and effort, and prevents plants being covered with water that encourages foliage diseases like mildew.
A drip irrigation system can be purchased or homemade. Experimenting with soaker hoses on the soils surface is an easy way to see if the drip irrigation system works for you and your landscape. The systems move water at low pressure through various tubes and deliver it to the specific desired location.
Don't Neglect Your Sod
When you consider the watering and irrigation of your lawn, don't focus only on your beautiful landscape plants and neglect the foundation of your lawn, the sod. Keeping your sod at the appropriate length helps with the entire ecosystem of your lawn. If the blades are too high, it can become too difficult for the roots to soak up the water and get the hydration they need. If the blades are too short, the grass will use most of its energy on growing taller blades so that it can protect itself. Healthy and well maintained sod enhances the look of every landscape and can make or break curb appeal. If you have more questions about installing new sod, call Duda Sod and we can find a sod installation service near you. There is a variety of options of sod and we would be happy to discuss the best sod choice for your home.