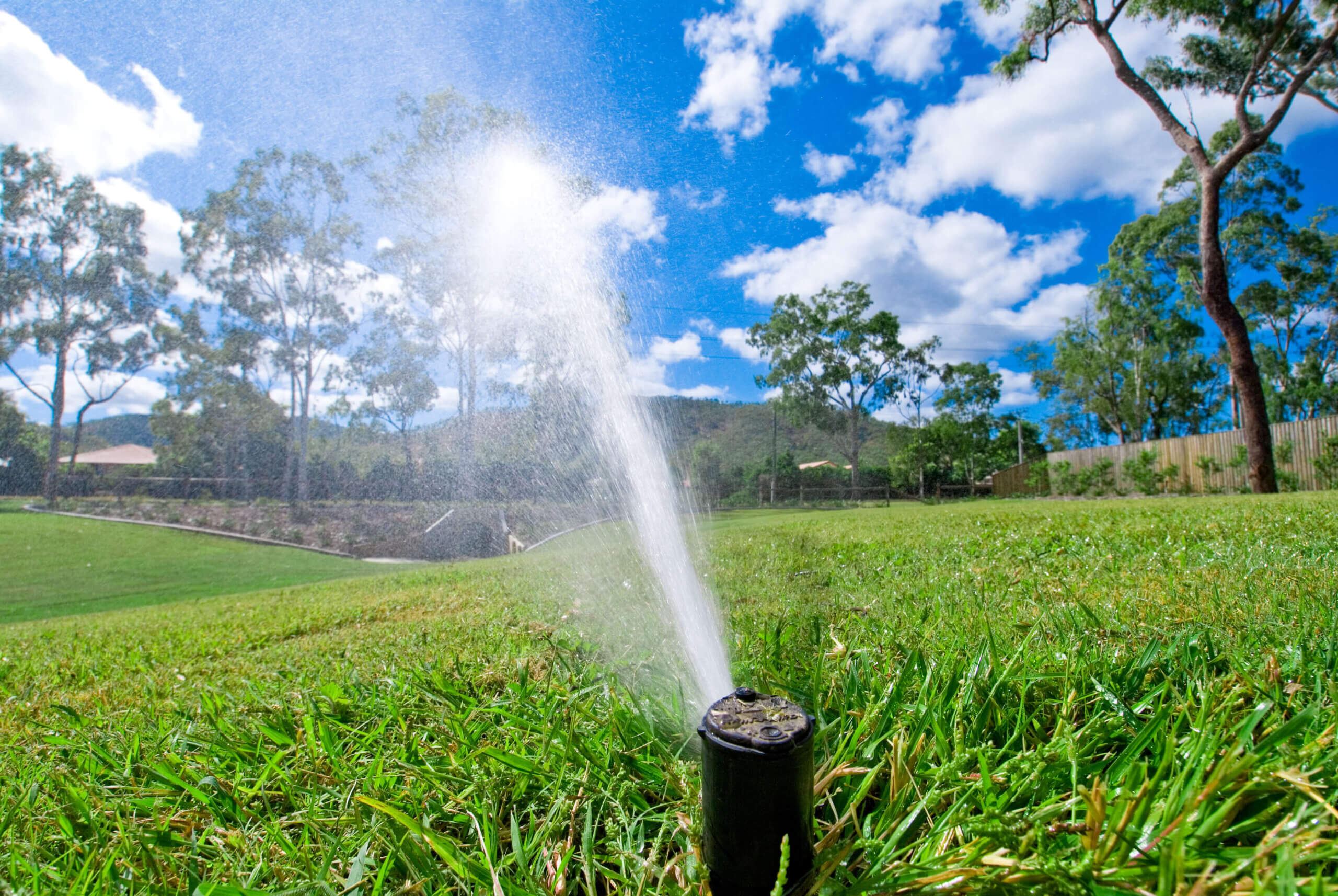 The Science Behind Watering My Grass
Our lawns can create the perfect image for our homes, our businesses, and for any number of facilities. They can also wreck that image which can have costly and unwanted consequences. Most of us have had that experience; both good and bad. And while we all tend to blame the weather, sun, or our sprinklers for our dry patches of grass, there is a secret science to how much water our lawns actually need.
The Science
Yes, there are countless reasons to take care of our lawns, which is why knowing and learning how to care about our lawns is important. Caring for our lawn isn't terribly difficult, but it does help to understand the science behind watering them. Some of the considerations for watering our yards will include:
Watering Requirements (How Much?)

Timing Between Watering (How Often?)

Types of irrigation equipment

Best Water Practices (When's the Best Time Of Day To Water My Lawn?)

Lawn Condition
These are only a few of the considerations behind the science of watering your lawn, but getting it right will result in the perfect yard. A grass that is healthy and well manicured adds to the value of your home or business. To determine the right watering practices for a yard, we need to evaluate the variables. These will include aspects like soil, climate, and grass type.
The Application
Before we jump in and begin watering our lawns, we need to find answers to those questions above, like when, how much, and how often water is needed. The application of any good science requires understanding the variables, and the science behind watering our lawns must include more than one variable.
Soil
There are several common soil conditions. A loam soil, for example, will hold water much better than sandy soil, while a clay soil will actually hold nearly twice as much water as a loam soil. Understanding your soil type will prevent you from drowning or not adding enough water to your grass.
Climate
Grass can be extremely vulnerable to the conditions, from heat and humidity to wind, these variables can impact the health and needs of your grass. Fortunately, most regions have patterns and trends that make it easier to develop a maintenance schedule. Although many variables must be considered, the grass itself is still the most vital consideration.
Grass
Even the most attentive lawn maintenance and best science won't solve the problem if the problem is the grass itself. Having a grass type that requires more water will struggle to thrive in a dry or drought-prone region. What this science tells us is that having a great lawn also is determined by having the right grass. Do you need a turf grass or are you working with an Augustine grass variety? When it comes to watering your lawn, don't forget to consider the grass itself.
Figuring Out the Science
The science behind watering your lawn may not be particularly difficult but there are many aspects to consider in getting the science right. The good news is that you don't have to be a scientist to figure out how to successfully take care of your lawn. Our professionals have the experience and expertise to help you from start to finish, and even after when you're getting ready to care for your lawn on your own.
The science behind watering your lawn begins with the grass and ends with a beautiful lawn. What happens in between is what matters most. Contact us for your next lawn project, help with your current lawn, or to learn more about the science behind the perfect lawn.