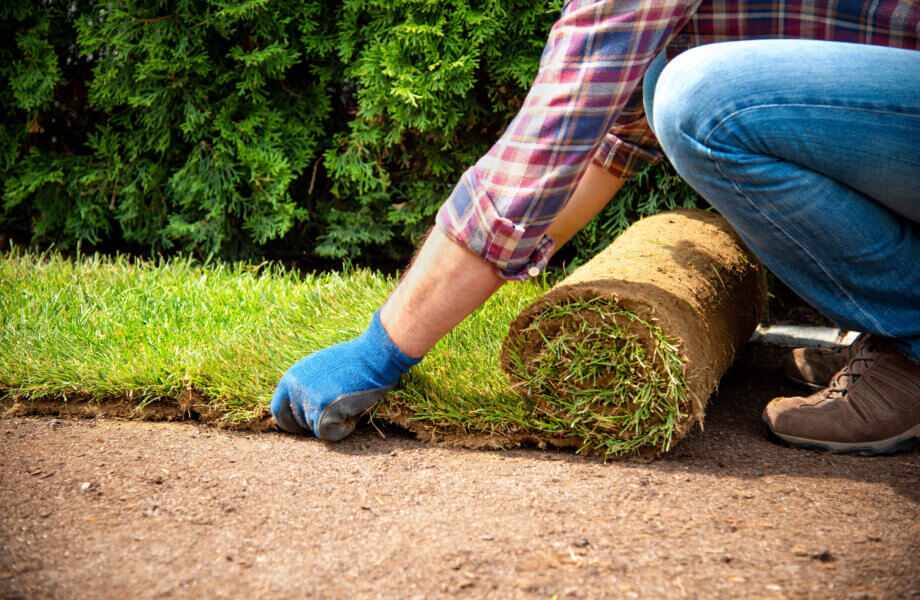 5 Questions to Ask Before Installing Sod
Installing fresh sod is a great way to jumpstart your new lawn, as the sod is already grown. Your lawn will look lush and full right from the start. Unlike when planting from grass seed, you won't need to wait months for your lawn to fill in. Once the sod has taken root and settled in for a few weeks, you'll be able to start using and enjoying it. However, before you get started, there are a few things you'll need to take into consideration.
Here are five key questions you'll need to get answers to before you move forward with the landscaping installation process.
1. What Type of Sod Is Best for My Yard?
The success of your installation will depend on how well-suited the grass type you choose is for your specific location, as the various grass varieties thrive under different conditions. You'll need to take into consideration the amount of sun and shade your lawn area will receive throughout the day. Salt levels and sand are other important aspects. Don't forget to consider your planned usage of your lawn, because some grasses withstand heavy foot traffic better than others. Finally, you'll want to take your aesthetic preferences into account as well. Your installer or sod farm should be able to help advise you as to the right type of sod to meet your needs.
2. Where Does the Sod Come From?
With locally grown sod, you'll know for sure that the grass is suited to the local climate. Transporting over long distances after it has been cut can diminish its health, which brings us to our next question.
3. How Long Between When Sod Is Cut and Installation?
When you buy from a big box retailer, it may have been sitting around for days before you bring it home. This can lead to drying out, which can make it harder for it to establish itself once it is rolled out in your yard. The goal is to get sod that is as fresh as possible to minimize stress on the grass and give it the best chance of survival.
4. Is Site Prep Included with the Installation?
Preparing the installation site is a crucial step in the process. This typically involves removing any rocks, weeds, and leftover grass from an old lawn, as well as tilling the soil and ensuring a smooth installation surface. If the site is not adequately prepared for the sod installation, you could be left with a lawn full of bumps and ripples. Not only that, but failing to remove weeds will make it more challenging to keep them at bay going forward.
5. What Are the Next Steps After the Installation?
Be sure to ask your installer for tips after installation. They can provide advice and guidance regarding the specific grass type you have chosen. In general, you'll want to deeply water your sod daily for at least the first week, then gradually begin to taper off until you reach a more typical watering schedule. It is also best to stay off your new lawn until it is fully established, which usually takes a few weeks.
Fresh Sod for Sale and Landscaping Installation Services in Florida
We pride ourselves on the high quality of our sod. Our farms in Florida ensure you receive fresh and healthy sod. We'll help you select the perfect type for your needs and arrange the delivery. We can put you in touch with qualified sod installers as well. Reach out to us today to learn more about our Florida sod company and the delivery and installation process.