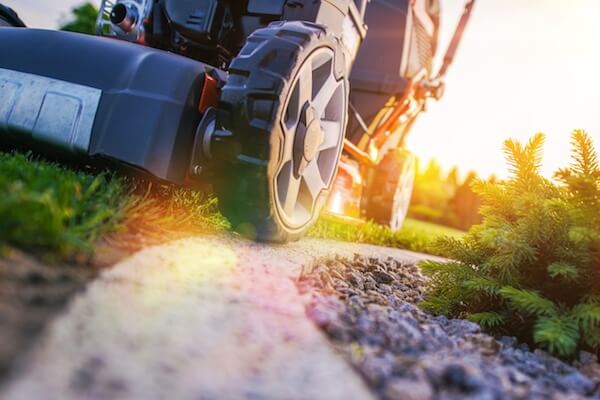 Mowing Your Florida Lawn
Florida home and business owners are no doubt already familiar with the challenging nature of maintaining a lawn in the Sunshine State. The unique climate and weather in Florida lead to unique challenges. It's vital that you know how often to mow your lawn, how the seasons affect your mowing schedule and picking and maintaining the right lawn mower for the job. The information in this article will help you maintain a beautiful lawn year-round.
How Often You Should Mow Your Lawn In Florida
One of the most common mistakes Florida home and business owners make when attempting to maintain their lawn is not mowing at the right frequency. The general rule for mowing a lawn is to mow once a week, but this may not be right for your lawn. When your area is getting a lot of rain, you may need to mow twice a week. Florida is known for getting a great deal of rain, but there may be a stretch of several months in which little rain falls. It may actually be harmful to your grass to mow once a week during such a period, so you should mow every two weeks at most.
How Seasons In Florida Are Different
Summer runs from roughly the beginning of April to the end of September. During this period, it will rain on what seems like a daily basis. It will not rain nearly as much from the beginning of October to the end of March, so you won't need to mow as much. This weather effect will be much more pronounced in southern Florida than in northern Florida. Northwestern Florida, in particular, has more traditional four-season weather than the rest of the state.
Picking & Maintaining The Right Mower For A Florida Lawn
Home and business owners in Florida that truly care about maintaining a beautiful lawn cannot get a low-quality mower. A quality mower is worth it when it comes to keeping your lawn healthy. A low-quality mower will wear out quickly in the Florida climate. The rainy season results in heavy, wet grass that is hard on mower blades on the motor itself. Parts that are not made properly will break or wear down very quickly. In the end, it'll be more effective to get a mower that is suited to your lawn than to get the mower you find a good deal on.
The Importance Of Maintaining A Florida Lawn Properly
People everywhere are motivated to maintain their lawns properly for aesthetic reasons. No matter where you are in the United States, pride of ownership is often enough to keep people mowing their lawns regularly. However, Florida residents may have more motivation to keep their lawns pristine year-round. Homeowner's associations are prevalent throughout the United States, but these organizations are especially common in Florida. It is fairly standard for homeowner's associations to put forward regulations regarding how homeowners must maintain their yards. Not following these regulations can result in bad blood between you and your neighbors. It's unlikely that negative repercussions will go further than that, but this is enough motivation for most to maintain their lawns.
Florida business owners often find it vital to maintain their lawns because they realize the appearance of their business is important for bringing in customers. This is especially true for businesses that rely on customers walking in to make profits. In some Florida jurisdictions, there even codes that stipulate how businesses must maintain their grounds.
Final Thoughts On Mowing Florida Lawns
In conclusion, maintaining a lawn in Florida requires a little more effort and knowledge than maintaining a lawn in most other parts of the country. Choosing the right sod will help get started on maintaining your lawn properly. There are many sod companies like Duda Sod that can help make the right choice. Professionals have the knowledge and training to evaluate the climate and your grounds and have a discussion with you about your sod options. In the end, the choice of Florida sod is up to you.