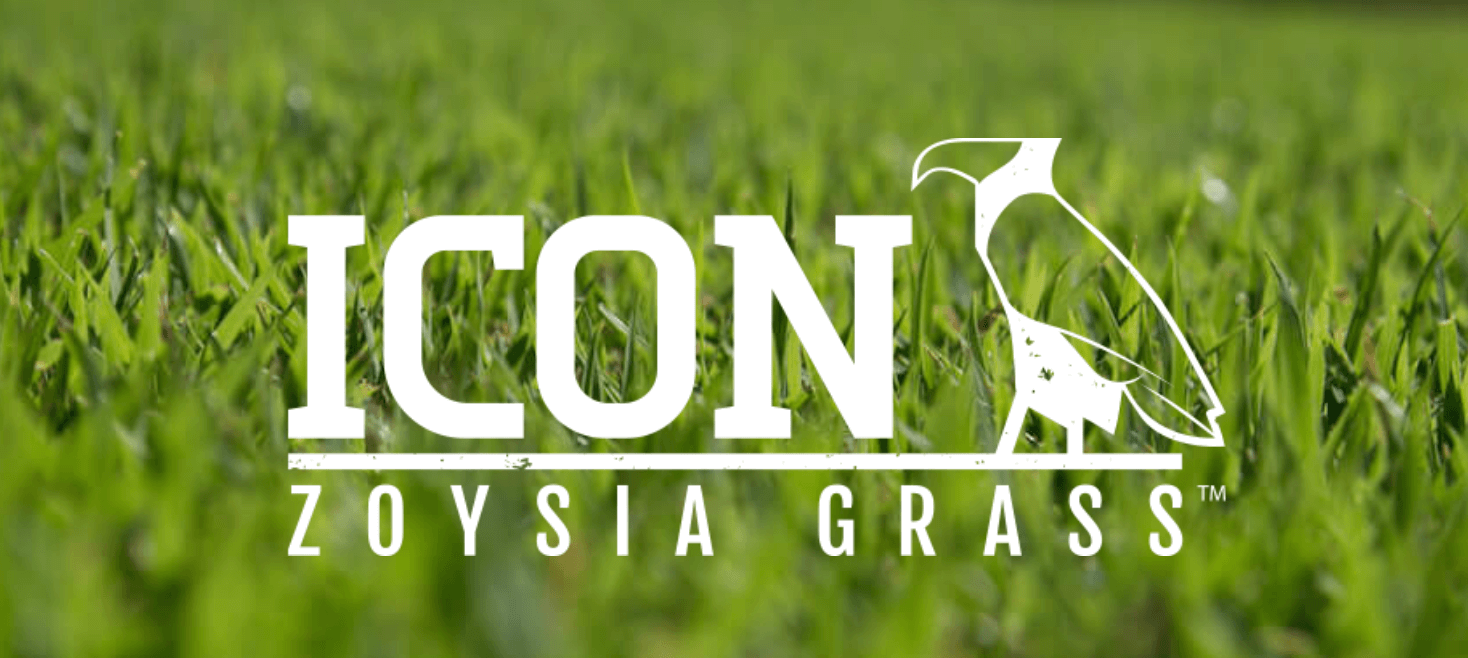 Icon Zoysia: The Next Generation
Florida's climate is unpredictable and harsh, but some hardy grasses can take it without doubling your water bill or looking scraggly and brown. In our opinion, Icon Zoysia is one of them. This hardy, vibrant grass hails from coastal Australia, so it tolerates our salty air and stays green (with hints of blue) with less water than other grasses. It's also a fast-growing variety that handles wear better than another Florida favorite, St. Augustine – especially when it gets a little bit of shade. But how do you know if Icon Zoysia is the best choice for your yard?
If you're considering Icon Zoysia sod, you need to know what to expect – and how to grow and maintain this beach house favorite for years to come. Here are some of our favorite things about Icon Zoysia sod:
Softer, Greener Grass for Florida Homes
Icon Zoysia is known for its rich, uniform emerald-green color, which has hints of blue and stays vibrant even during extreme heat and temperature fluctuations. This makes it an eco-friendly and budget-friendly choice, because you don't need to water excessively or fertilize frequently to maintain a lush, healthy lawn that's easy on the eyes. And depending on the broadness of the blade, Icon Zoysia also has a soft texture that makes it easy on the feet. This grass comes in moderate to broad blade varieties, all specific improvements upon the rocky coastal grasses that first spawned it.
Grows Quickly to Establish New Lawns
If you're looking for sod that will establish quickly, Icon Zoysia is a great candidate because of its fast growth rate and adaptability to subtropical climates. This grass gets dense and green immediately, and it continues to grow vigorously, even as it's subjected to daily wear and weathering. As a replacement for dying or hard-to-maintain grass, Icon Zoysia brings an ease of maintenance and speedy results that make it easier to transform your yard into a Floridian paradise. Recommended blade length is one to two inches.
Tolerates Hot, Salty Florida Air
Perhaps the most Florida-friendly feature of this grass is its ability to withstand salty, dry conditions. That might sound odd – Florida is anything but dry – but it just means you don't have to water the grass as frequently as other varieties, or worry as much during dry spells. Icon Zoysia does best with about 30 to 50 percent shade, depending on how much wear you expect, but it will tolerate salty sea air and precipitation no matter what. If you must withhold water during a drought, it may go dormant, losing some of its coloring but springing back up again when water is reintroduced.
Requires Different Maintenance
Of course, all this hardiness adds up to a homeowner-friendly equation: Icon Zoysia requires less water, time, and money to maintain. Because it descends from a line of natural Australian grasses that grow along coastal rocks and cliffs, it's a natural choice for sandy Florida yards that get plenty of sunshine and salt all year round. In fact, it's a top choice for public spaces precisely because of this efficiency. Commercial landscapers use Icon Zoysia for high-traffic areas and harsh climates throughout the country, from semi-arid desert states to the subtropical Sunshine State. When it gets enough shade, it's even more resilient than the ever-popular Bermuda grasses, which only hold up better in yards with full sun.
Is Icon Zoysia the Right Sod for You?
Both drought-tough and salt-tolerant, Icon Zoysia helps conserve water even in sunny coastal yards. It brings an Australian hardiness to the humid lawns and public spaces of Florida, so it's able to withstand a lot of sunshine, salt, wear, and even lack of water without losing the vibrant green shade that makes it so popular. Fortunately, it's also soft, dense, and a fast grower, making it ideal for homeowners who want a more user-friendly, enjoyable sod that won't take ages to establish. Unless your yard is a high-traffic area with full, direct sunlight, Icon Zoysia is a smart candidate for your next sod purchase.
Whether you want Icon Zoysia for residential or commercial purposes, Duda Sod can help. Contact us for more information about our Icon Zoysia sod for Florida lawns.