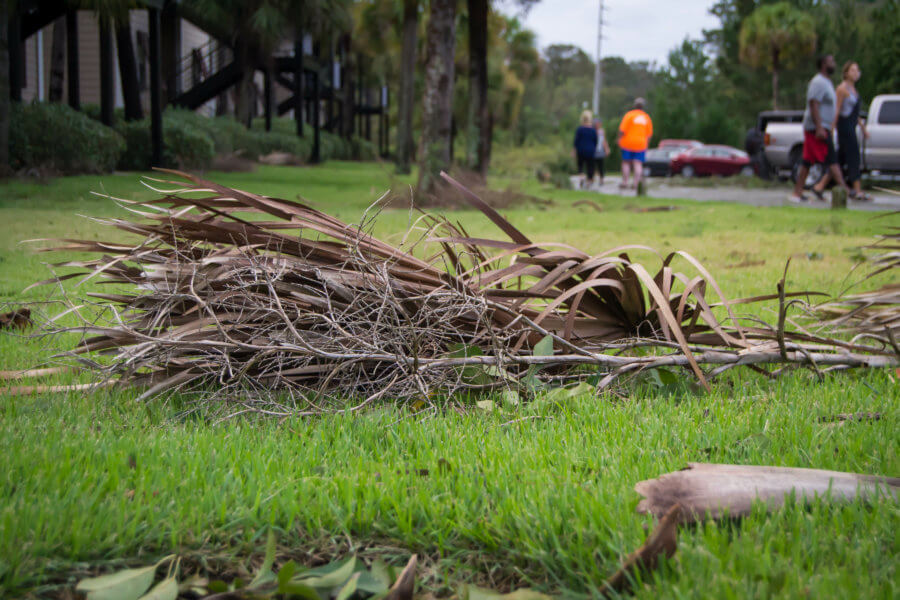 Hurricanes and Your Florida Lawn
Here in Florida, we are in hurricane season. This period runs from early June to late November, representing a major chunk of the year. Because hurricanes are a frequent concern in the region, it is important that you know what to do to protect your lawn before a hurricane comes. It's also important to be prepared to restore it after the fact. Here's what you need to know.
Preparing for a Storm or Hurricanes
Although it is possible for hurricanes to hit without warning, you'll typically have some notice when one is on its way. As soon as you hear that a hurricane is heading our way, get to work right away. It is best to get started as soon as possible to allow yourself ample time to make preparations.
For starters, remove anything from your yard that could get blown onto your lawn and cause damage in high winds. This includes things like lawn furniture, potted or hanging plants, gardening equipment, toys, and the like. Stash everything in your garage or shed until it is safe again.
This is also the time to trim your trees and put out any cut branches for waste removal. Your trash services may be disrupted as the hurricane nears, so you don't want to miss your chance to get rid of your clippings.
Finally, mow your lawn to the low end of its preferred range, as you may not be able to mow again for a while. Skip fertilizer for the time being to prevent it from getting washed away. Also, be sure to turn off your sprinkler system. Even if your system is equipped with rain sensors, you should still turn it off manually to be sure.
Staying Safe During Hurricanes
With high winds and heavy rainfall, hurricanes can be incredibly dangerous, so your best bet is to stay inside to stay safe. Do your best not to worry about your lawn until the storm has passed. There's nothing you can do during this time that is worth risking your safety. Wait out the storm and then assess the damage after the fact.
If your home or property experienced flooding during the hurricane, your lawn will be heavily saturated for quite a while. Wait until it has dried almost completely before reactivating the sprinklers. Avoid mowing while your lawn is drying out as well. In general, try to stay off your lawn as much as possible while it is still wet.
Restoring Your Lawn with Care After a Hurricane Passes
The first step to restoring your lawn will be clearing any debris. Once you have done that, you'll be able to see any trouble areas and make a plan for bringing your lawn back. Because your lawn will be over-watered, be on the lookout for signs of disease or pest activity, as your lawn will be especially susceptible to these threats at the moment.
If the damage is relatively minimal, your lawn may be able to restore itself over time with little intervention. You can help it along by applying an appropriate fertilizer for your grass type and soil condition. Some grass varieties grow horizontally, filling in any bare patches quickly, while others may benefit from reseeding to grow fresh grass in the empty spaces.
For more severe damage, you may need to apply fresh sod to repair the damage. Duda Sod offers a variety of sod for sale in Florida, including many popular varieties like St. Augustine, Bahia, Zoysia, and more. We'll help you select an appropriate grass for your yard's soil and shade conditions, among other considerations. Of course, we'll take your preferences and budget into account as well. Once you have made your selection, we'll arrange for the delivery and installation at your home.
Our team is always happy to help with any sod needs. Feel free to reach out to us at any time.