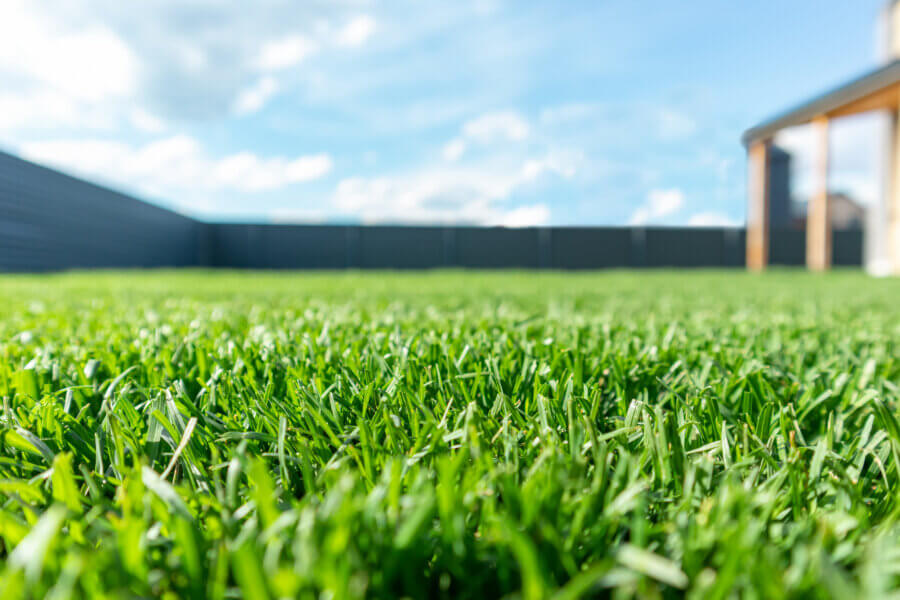 Keep Your Lawn Healthy in the Florida Summer Heat 
In Florida, it's not unusual for temperatures to reach near triple digits during the summer. While hot weather is great for swimming, boating, and other outdoor activities, it can be tough on your lawn. Lawns that suffer from heat stress can experience discoloration and patchiness, and can even die off.
While you can't control the weather, there are things you can do to keep your lawn green and healthy despite the summer heat. Check out these tips and tricks for keeping your lawn looking its best in hot Florida temperatures.
1. Maintain an Optimal Lawn Height
There is much debate regarding how short you should cut your grass. Most people cut it as low as possible to lengthen the amount of time between mows. However, this method could result in other issues. Taller grass helps shade the ground, resulting in slower water loss from the soil and overall weed growth. The type of grass also makes a big difference when it comes to optimal height. For example, St. Augustine sod should be maintained at a height of 3.5 to 4 inches.
2. Provide Ample Water
Many Florida homeowners struggle with finding the perfect balance between overwatering and underwatering their lawns. As a general rule of thumb, your lawn will require the most amount of water during the spring dry season. Duda Sod recommends watering your lawn as needed during the summer tropical season. This is a time that you can shut off the timer and operate your irrigation manually. Avoid evening watering as this can leave the grass too wet for too long, increasing your risk of fungal growth.
3. Replenish Essential Nutrients
Over time, the nutrients in your lawn will start to deplete. Fertilizing it helps to strengthen the roots and create greater resistance to heat, drought, foot traffic, mowing, and other common stressors. Although feeding your lawn just once per year can help improve its overall condition, it's better to feed it up to four times throughout the year to achieve a more beautiful and healthy lawn. Apply summer lawn fertilizer between June and August, or approximately six to eight weeks after your spring feeding. Longer-lasting fertilizers are generally healthier for your lawn as they require fewer applications.
4. Use Caution with New Sod
If you recently had a sod installation or sod replacement around your home, you know the incredible difference it can make on your property's curb appeal. However, when you buy sod, it's important to understand how to care for it. Although you might want to spend time in the yard this summer, you'll want to avoid walking on new sod until at least the first mowing. This allows ample time for the roots to establish themselves and reduces the odds of new sod failure. Customers should always speak with their sod companies about the best way to care for their new lawns.
5. Restore Bare Patches with New Sod
Despite your best efforts, you may encounter the occasional bare patch or area of dead grass, especially towards the end of the summer season. To restore the green, healthy look of your lawn, consider sod replacement. Sod delivery in Orlando is available for homeowners looking to replenish damaged areas of their lawns. Homeowners can choose from a variety of sod options. By waiting until fall, you can give your lawn its best chance of establishing itself before winter.
Achieve a Healthy Lawn with Duda Sod
Duda Sod is Florida's leading sod supplier of grasses. Whether you're in need of new sod installation or simply a replacement, we offer a wide selection of sod varieties that can help make your lawn look its very best. To learn more about our sod products or to set up delivery to your home in Central Florida, contact Duda Sod today at 407-365-2145.